I am officially an addict when it comes to handbags, but I am totally a
satchel
type of girl over a shoulder, cross body, or hobo. Did I mention I'm not afraid to try new colors? I used to be such a black, white, neutral girl. But my love for Pink will never dies. A few years back, my fun yet so not practical color side shine through (handbags wise) I am now a proud owner of all sorts of colors of handbags include; black, white, putty, champagne, camel, blue, pink, green, and one with a mix of color patterns. I love them all!!!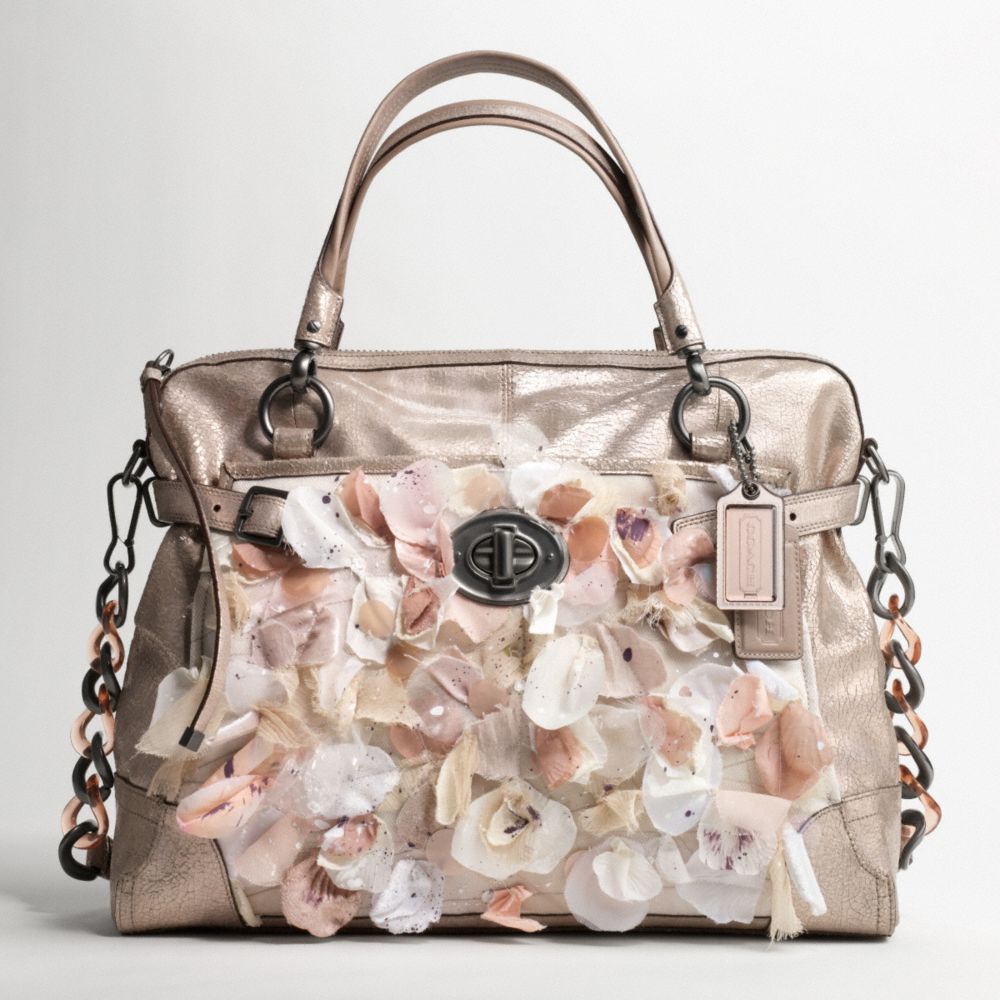 Leather Petal Ella $1,200
Just recently, I spotted this beautifully elegant bag from Coach.
The new
Leather Petal Ella
, she is a little bit pricey on a higher note, $1,200. But I'm sure its worth every penny to the lucky ladies who purchase it. With it being a satchel, she has two short straps and a long over shoulder strap as an option. I just love love this bag!!!
There seems to be different shades of pastel chiffon petals all over the front of the bag, with the gorgeous putty cracked metallic . Its just so elegant, girly, and just simply beautiful.
Spring 2011 is going to be beautiful this year for the ladies who are or will purchase this bag!!
(*she: the handbag, I like to prefer pretty things as a she)
xoxo Emie